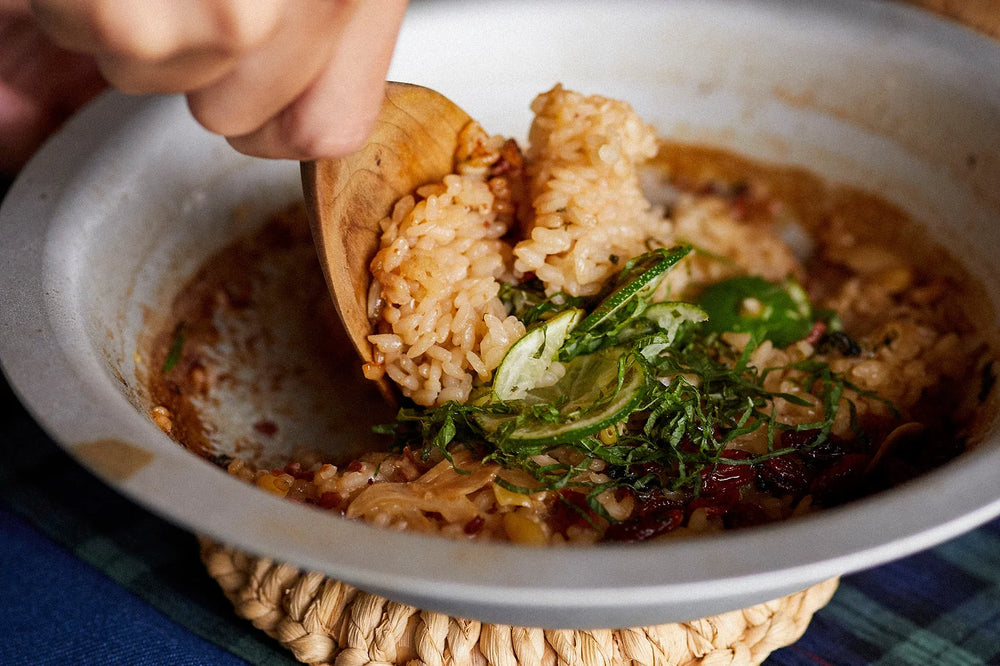 Item used | φ250 Open Fire Pot
Ingredients

Rice

Garlic
Salt-pickled bonito guts
Sesame oil
Soy sauce
Sweet sake
Sake
Wolfberry
Condiments

Shiso leaves
Citrus sudachi
Recipe
timeー30 minutes

1. In the same way as risotto, stir-fry garlic → salt-pickled bonito guts → uncooked rice in that order, then add water and simmer.
2. Add soy sauce, sweet sake, and sake and bring to a boil.
3. When the rice is cooked, cover it with a lid and let it steam for about 10 minutes.
4. Sprinkle the condiments at the end.