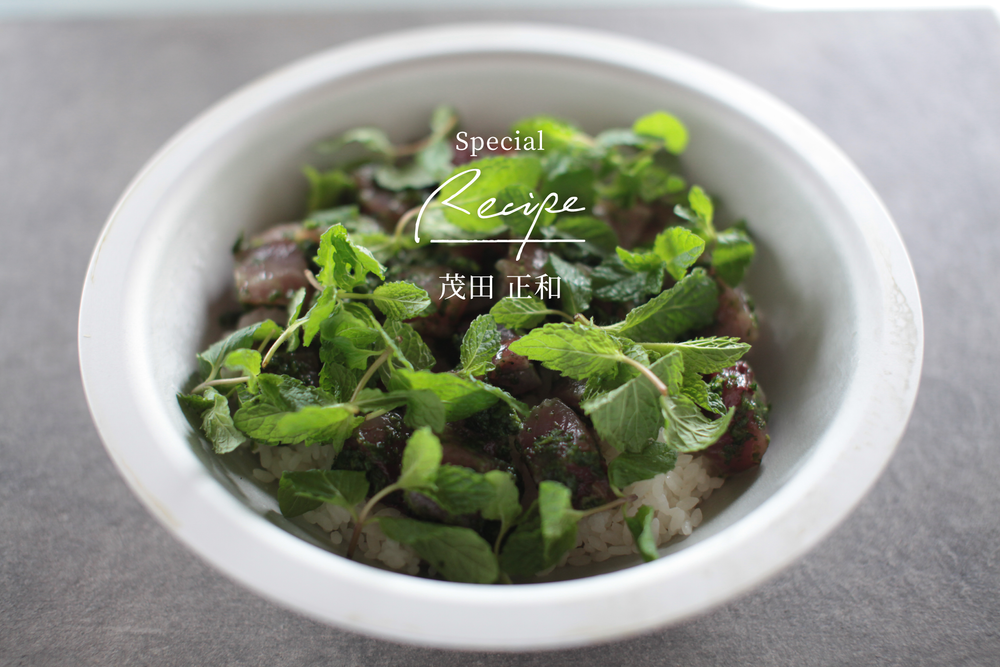 Skipjack Tegone Sushi -Aroma of Japanese Herbs-
"Instant Gastronomy" is a dining event where you can easily experience delicious and emotional dishes using HEGE, which can be fried, simmered, and cooked in a single dish. Special recipe of brand director Masakazu Shigeta.
Item used | φ250 direct fire pot
material ( for 4 people )
10 shiso leaves (

Soak in water to remove scum and cut into strips

)
4 green onions (chopped)
ginger

1 teaspoon (grated)

salt koji

1 tablespoon

1

sudachi
1.5 go of rice
vinegar

1 tablespoon

2 teaspoons sugar
1 teaspoon salt
Skipjack

1 book

mint

as much as you like
how to make
Beat shiso leaves, ginger, green onions, shio-koji, and sudachi on a cutting board to form a paste.
Mix the cut bonito and the paste and soak for about 10 minutes.
Make vinegared rice with HEGE, arrange bonito on top, sprinkle with mint, and you're done.
*If you cook rice with HEGE, it will be cooked evenly, so it is excellent for vinegared rice. Please try cooking from rice.