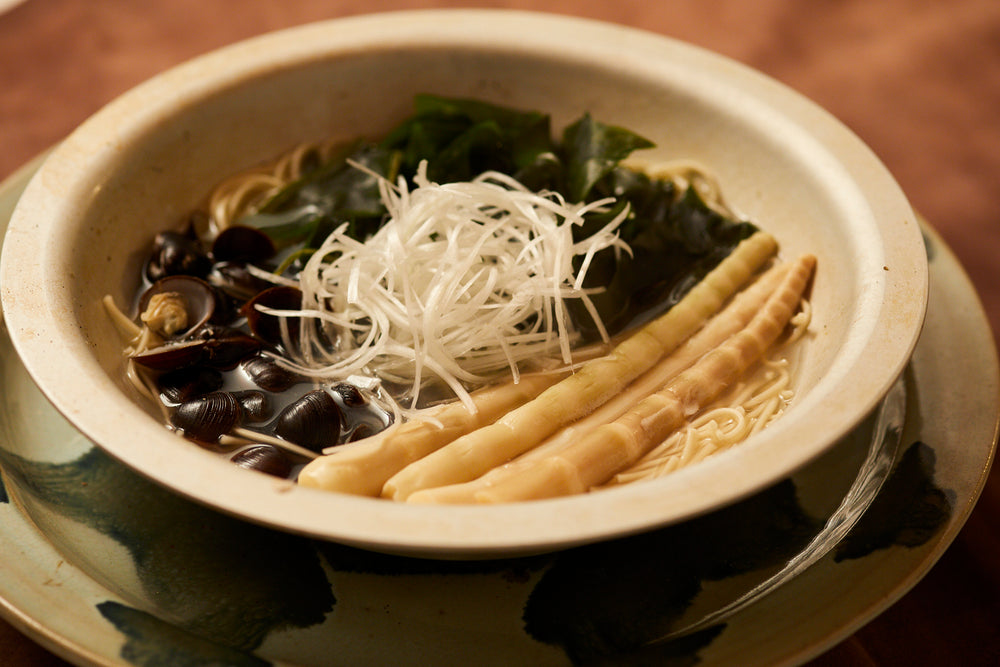 Item used | φ250 direct fire pot
material
minced chicken thigh
clam
Desalted stem wakame seaweed
Princess bamboo shoots or bamboo shoots (boiled)
dried noodles
ginger
White-haired green onion
pepper
green onion oil
white soy sauce
sweet sake
salt
green onion oil
salt and pepper
cooking point
Cooking time about 20 minutes
Loosen the minced chicken thigh meat with water and boil it while stirring to make chicken stock soup.
Add the princess bamboo shoots, sand-removed clams, ginger, and green onions, and simmer over medium heat.
When the whole is cooked, season with white soy sauce, mirin, and salt, and add dried noodles.
Finally, add green onion oil, and top with white pepper and shredded green onions if desired.