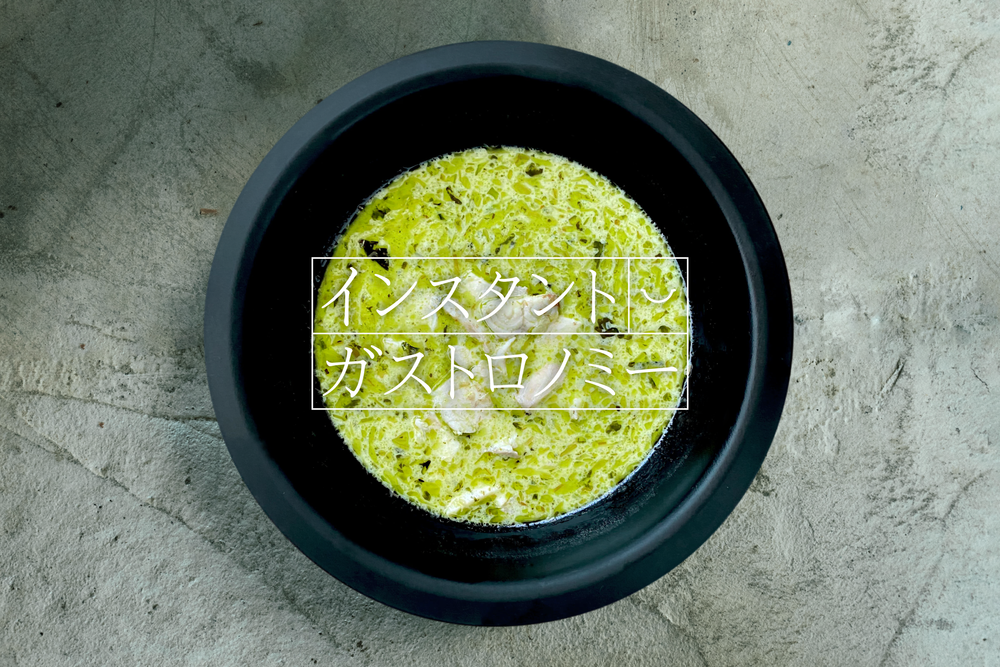 "Instant Gastronomy" is a dining event where you can easily experience delicious and emotional dishes using tableware "HEGE" that allows you to fry, simmer, and cook on a single plate.
This time, we welcome Mr. Jinsuke Mizuno, representative of AIR SPICE,
Herb curry course "HEGE Herb Curry Zukushi" made with 6 methods
We will deliver a new course, herb curry, in which herbs play a leading role.
The appeal of herbs lies not only in their fresh scent, but also in the fact that they can be used in different ways according to the ingredients and dishes. Appetizers, soups, main dishes, and desserts are all herb curry. Herb curry made with about 10 kinds of herbs using 6 patterns of cooking methods. Please enjoy the taste of the first experience.
・ Date: September 6, 2023 (Wednesday)
Afternoon 12:00-(Open at 11:45)
Evening session 18:00- (opens at 17:45)
1F, 2-20-2 Kita-Ueno, Taito-ku, Tokyo (6-minute walk from Iriya Station on the Tokyo Metro Hibiya Line)
・Price:
Pairing course
6 items
14,850
yen (tax included)
*
Non-alcoholic pairings are also available.
・Appetizer|Herbal curry with seasonal vegetables/dried
・Soup|Mushroom herb curry soup / fried
・Main|Minced meat herb curry/chop, cold white fish herb curry/paste
・Rice | Herb Jasmine Rice/Whole
・Dessert | Herb ice cream/topping
◎Reservations are for 2 people or more.
◎Depending on the number of people and groups attending on the day, we may ask you to share a seat.
◎ Please note that the menu may change depending on the purchase situation.
DM us on Instagram (@insta_hege) or email us at info@hege.jp.
Profile of Mr. Jinsuke Mizuno
Representative of AIR SPICE. Since 1999, he has worked all over the country as a traveling chef specializing in curry.
More than 70 books about curry. Through fieldwork traveling around the world, explore "what is curry?" Serves as the principal of "Curry School" and operates "AIR SPICE", a service that regularly distributes spice sets with recipes for authentic curry.