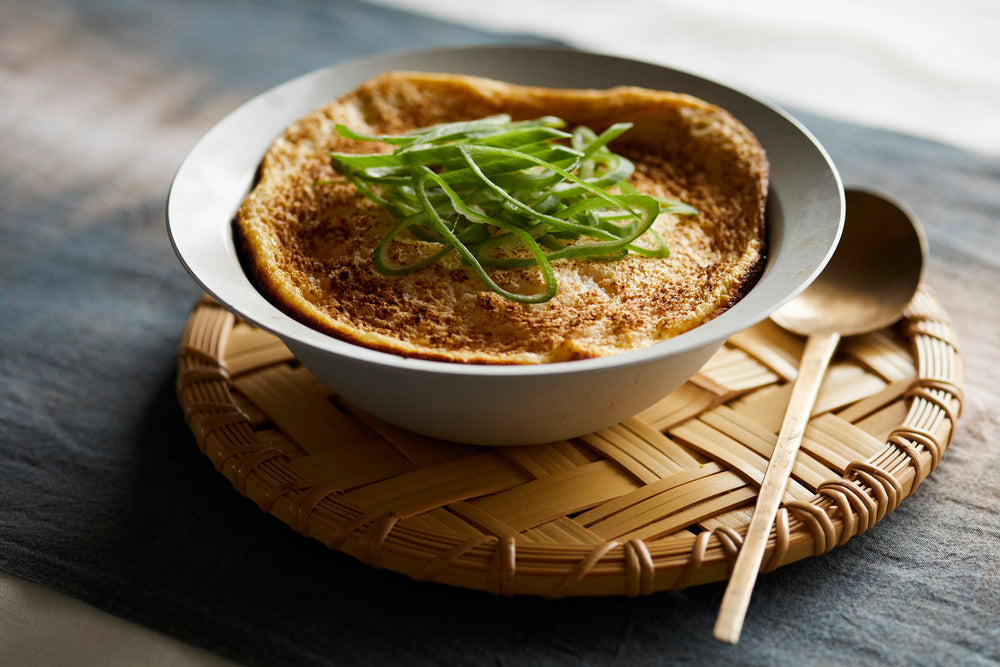 Item used | φ176 direct fire rim bowl
material
egg

Salted shrimp (or rehydrate dried sakura shrimp in hot water)

sweet sake

Nampula

salt
cooking point
Cooking time about 30 minutes
Make meringue from egg whites

Mix the salted shrimp, mirin, fish sauce, and salt into the egg yolk and mix roughly with the meringue egg white.

Pour into a rim bowl (about half full), cover and simmer over low heat for 10-15 minutes. It is completed when it gets fluffy.

* When heated with a burner, the surface becomes crispy and fragrant.